The Little Red Riding Hood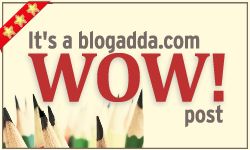 The Little Red Riding Hood
I Got up. Walked to the nearest window. Looked outside. What do I see? A great view.
The view I saw outside my window, took me back to my pre primary classroom. Many decades ago. Exactly like…. Once upon a time…..
I loved that time when our teacher, Mrs. Hicks brought in the big fat book of Fairy Tales. She would read to us one tale after another with so much of animation in her voice, that I always sailed into another world. A world of fairies, pixies and demons, elves, gnomes and goblins. The characters stepped out of Mrs. Hicks books and did all the things her voice led them to perform. A beautiful play. And in the middle of the entire drama, sat a little, young and innocent ME, taking in every word and sigh, Mrs Hicks brought out. Believing and absorbing every word and visualising the characters prancing around me in their colourful costumes.
Just to mention a few of my favourites.. Hansel and Gretel, Snow White and the Seven Dwarfs, Rapunzel, The Three Little Pigs, but my all time favourite has always been The Little Red Riding Hood. The story went like this…
A little innocent girl, dressed in red from head to toe, walking to her Grandma's place along the jungle path, with flowers growing on both sides. As she gracefully bends over to sniff and pick the best ones for her ailing Grandmother, there's someone who is following her.Yes,it's the wicked wolf who followed her and wanted to eat her up !!
The wolf also went on to disguise himself in the Grandma's clothes to trick the little girl. All this just to eat up Red Riding Hood. OH MY GOSH !!
That was so mean and bad. The Big Bad Wolf.
All these memories came flooding back, when I noticed my neighbor's weekend washing on her clothes line.
So lost was I , in the world of The Little Red Riding Hood and the stories lived and
re-lived from the days of good old Mrs. Hicks, that I failed to notice the big bad wolf cat-calling from across the road. Yes, today's, Road Romeo mistook my mesmerised look, totally lost in time, overtaken by the drama visualised in my classroom. I was brought back to my present with an undesirable THUD.
I never liked the Wolf then and I don't like him now either.
Nevertheless, RED RIDING HOOD is my favourite story and character.
'This post is a part of Write Over the Weekend, an initiative for Indian Bloggers by BlogAdda.'
.